An interview with a former Jesse Lee Home resident
Courtesy of Friends of the Jesse Lee Home
Author and educator Dr. James Lewis Simpson was another of the early childhood residents of the Seward Jesse Lee Home. Now age 90 and living in Oregon, he shared some of his early stories in a phone visit with me. His memory is incredibly sharp.
"I'm one of the main characters of the Home in Seward," he said, laughing. "I was placed there by my father when I was four years old. My mother had left us when we were living in Chickaloon, Alaska. I am Ahtna Athabascan. My dad had heard of the Home from a family in Palmer, who told him I would be well taken care of there. There was a train then from Chickaloon to Anchorage, and then from Anchorage to Seward. My dad put me on the train, with just one thing – well, really four things. He smoked a pipe, and he gave me four of his tobacco cans, as toys, I guess, to take with me."
He remembers being met at the Seward train station by Rev. Charles Hutton, the superintendent of the Jesse Lee Home.
"It was bedtime when I got there. There were just two buildings on the campus then, and I crawled into bed in the boys' dorm. A 13-year-old boy, Fred Lang, was appointed as a kind of mentor for me, and I told him I wouldn't go to sleep until I said my prayers."
There's a pause in our phone conversation, as Dr. Simpson recites that nighttime prayer, word for word.
"I kept up the friendship with Fred for many, many years. He became a very prominent person in Cordova, and died just three years ago."
He continues, "I thought it was a good home. At one time there were 120 children living there and a staff of 16. It was on a 100-acre campus back then, and the school was about three blocks from my dorm. I went to school there through eighth grade. Then I went to the high school in Seward."
He has clear memories of the hospital in the attic of the boys' dorm.
"Many of the children had tuberculosis, TB. Many died. We were given cod liver oil and goats' milk to help make us strong. All the children at the Home had chores, some working on the farm there, with goats, chickens, pigs, cows. I worked in the hospital. That was my job."
He notes that there was a section in the Seward graveyard set aside for the Alaska Native children who died of TB there.
Dr. Simpson went on to serve in World War II, received a bachelor's degree from Lewis and Clark College in Portland, Oregon, returned to Alaska to teach in both Wasilla and Ketchikan – "I taught a little of everything" – then went back to Lewis and Clark to earn a master's degree in 1964." Six years later he received his doctorate degree in education from the University of Washington.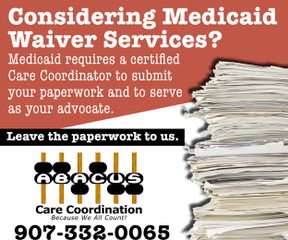 A writer as well as an educator, he has published his story in his book, "Jesse Lee Home – My Home."
It's available for purchase through Amazon.