Painter makes points with Alaskans
Aunt Phil's Trunk
Alaska State Library, Portrait File, ASL-P01-4380
Among the memorials in the Anchorage Municipal Park Cemetery stands a small, pink marker adorned with a palette. It is the final resting place of Sydney Mortimer Laurence, one of Alaska's greatest artists.
Known for his dramatic landscape paintings, Laurence was one of the first professionally trained artists to live in the territory. His works, which often feature Mt. McKinley, hang in the Musee du Louvre in Paris, the National Art Gallery in Washington, D.C. and many other locations worldwide.
Laurence, born on Oct. 14, 1865, in Brooklyn, NY, studied at the Art Students League in New York and exhibited regularly in the city by the late 1880s. He settled in the English artists' colony of St. Ives, Cornwall, in 1889. And over the next decade he exhibited at the Royal Society of British Artists and was included in the Paris Salon in 1890, 1894 and 1895.
He first came north in search of gold in 1904. He lived the tough life of the pioneer prospector and painted little during those first few years.
On June 12, 1906, he established a claim on Poorman Creek and filed it in August in the Talkeetna recording district. He would have had the opportunity to view Mt. McKinley on a regular basis during this time.
Correspondence from his first wife, Alexandria Fredericka Dupre, and two young sons indicate he also mined somewhere around Tyonek on the northwest shore of Cook Inlet. H.W. Nagley, storekeeper at Susitna Station, wrote on the back of a Laurence watercolor that the artist was living at Tyonek in 1907. He then traveled to the Tokositna Glacier and Poorman Hills the next year. Both locations would have offered him awesome views of Mt. McKinley again.
Lawrence then moved on to Cordova. He completed a 4-foot by 16-foot commission for photographer E.A. Hegg in 1909 that depicted a panorama of the Cordova waterfront, Lake Eyak and the Copper River flats.
He moved to Valdez and then the new town of Anchorage in 1915, where he started out as a photographer in the old Carrol Building on Fourth Avenue.
Belle Simpson, owner of the Nugget Shop at the Baranof Hotel in Juneau, told a reporter that she had a hand in helping to make Laurence a household name back in the day.
"We were the ones who made Sydney Laurence famous," she said in a June 1974 article in the Anchorage Daily Times. Simpson, one of the first white settlers in Juneau, said that a wandering artist passed through her gift shop and showed her a small painting of Mt. McKinley that he had bought at a camera store.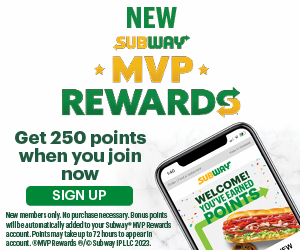 "He was so impressed with it, but also terribly discouraged," Simpson said. "He confided to me that 'if a man who paints as beautifully as this has to make his living up here selling cameras, then this is no place for me.'"
Simpson said she bought the painting and wrote to Laurence to send her as many paintings as he could. She said tourists passing through her shop loved Laurence's work.
"That's how it all started."
His budding career took Laurence south to Los Angeles and Seattle for a while. But he returned in 1934 and stayed at the Anchorage Hotel for the rest of his life. His studio was in the hotel lobby and he lived upstairs.
On Sept. 12, 1940, he laid aside his paintbrush and wound up his business affairs.
"This is my last day on earth," he told his second wife, Jeanne. When she protested that he was just tired, he replied that he felt life was slowly oozing out of his body. He asked for a private room at the hospital.
"The hotel doesn't like stiffs hanging around," he said.
His premonition was correct. Laurence died that night. His nurse said she had never seen anyone leave this earth with such grace and dignity. As he lived, so he died.
This column features tidbits found among the writings of the late Alaska historian, Phyllis Downing Carlson. Her niece, Laurel Downing Bill, is turning many of Carlson's stories into a series of books titled "Aunt Phil's Trunk," available at stores throughout Alaska, as well as online at http://www.auntphilstrunk.com.