Cordova born from strife, violence and stubborn faith
Anchorage Museum at Rasmusson Center, General Photograph File, AMRC-b83-159-32
Prospectors searching for gold in the Wrangell Mountains during the early 1900s found a mountain of copper instead. Others had discovered coal and oil in the Prince William Sound and Bering River regions. Only transportation – a railroad – was needed to bring copper, coal and oil together to unlock the riches of Midas.
Five separate railroads were started from three different points on the coast. Then the fight was on – gun battles, political battles, court battles, fantastic rights-of-way battles – all a part of the history of Alaska's early railroad-building days.
At first the site of what later became Cordova was not even considered in choosing a railroad terminus. And there was a good reason. Up the Copper River valley, 49 miles away, were two live mighty glaciers, the Miles and Childs, which made that route insurmountable.
However, when Irish contractor Michael J. Heney surveyed the route, he found that nature had made a slight concession. One of the glaciers was higher upstream than the other. By building a bridge and keeping the Copper River between the glaciers and the railroad, Heney was sure he could pass the huge ice barriers. He was sure, too, that this route was the best way into the Interior, for there was a "water grade" all the way and no mountains to cut through or climb over.
But before Heney could build the railroad over this route, he had to persuade the Guggenheim-Morgan Syndicate, owners of the copper mines. They were trying to reach the Interior from Valdez. They finally gave up when they found the going was expensive and difficult with rugged mountain grades. They weren't convinced that Heney's choice was the right one, however.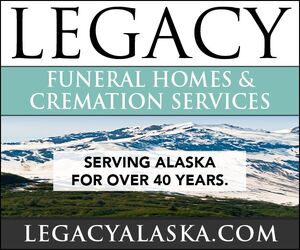 So the syndicate tried a route from Katalla, 40 miles east of Cordova, instead. It had the advantage of being in the heart of the oil and coalfields. But other railroads were being built from there, also, and often the rival railroad gangs clashed.
At one point, the Guggenheims had to cross the right-of-way of the Bruner outfit, which had constructed an immense "go devil" out of railroad ties suspended by cable. A machine swung it back and forth over the disputed right of way, while armed men behind barriers guarded it.
"A $1,000 reward to any of you men with nerve enough to cut that cable," the Guggenheim boss promised.
One daring workman succeeded, under cover of protective fire, but many men were injured during the gun battle.
The Katalla route was finally abandoned when an expensive breakwater failed to hold and lack of a harbor proved an impossible handicap. With Valdez and Katalla both scrubbed, the syndicate turned to Heney's choice.
And so Cordova was born in 1908 – of strife and violence and stubborn faith. The ring of hammers attended the birth as frame buildings were hurriedly flung up. The throb of dancehall music played by D.C. Kippen, the piano player in Billy Little's Bar, was its lullaby.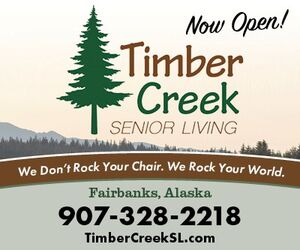 Its childhood was boisterous and rowdy as thousands of people milled up and down Main Street, where 23 bars supplied relaxation, fellowship and liquid refreshment.
This column features tidbits found among the writings of the late Alaska historian, Phyllis Downing Carlson. Her niece, Laurel Downing Bill, is turning many of Carlson's stories into a series of books titled "Aunt Phil's Trunk." Volumes 1-4 are available at bookstores and gift shops throughout Alaska, as well as online at http://www.auntphilstrunk.com. Bill also shares tidbits of Alaska's history on her Facebook page at http://www.Facebook.com/LaurelBillAuthor.