Brothers donate writings, photos to Sealaska archives
From the William L. Paul, Sr., Collection, courtesy Sealaska Heritage Institute
A Juneau resident and his brother have made a significant donation to Sealaska Heritage Institute that includes letters and essays penned by the late Native rights leader William L. Paul, Sr., for whom the institute's archives is named.
The donation by Ray Peck of Juneau and Cy Peck, Jr., a former longtime Juneau resident who now lives in Hawaii, includes letters, papers, newspapers, newsletters and more than 200 color and black-and-white images collected by their father, the late Cyrus E. Peck, a former grand president of the Alaska Native Brotherhood (ANB) and grand secretary emeritus.
Most of the pieces date from the 1940s to the 1970s and span a broad range of issues advanced by the ANB. The collection also includes letters by Paul to Cyrus Peck and the ANB newspaper, Voice of the Brotherhood, which was published by Peck, and writings by other Native rights activists, including Peck, Louis Paul, and Roy Peratrovich.
The collection is significant because it gives more insight into ANB history and includes photos we haven't seen before, said SHI President Rosita Worl. It also offers a glimpse into the mind of William L. Paul, Sr., a formidable warrior who fought for Native people on the front line of many legal and political battles of his time, she said.
"In Alaska history, he hasn't received the credit he deserves," Worl said. "He Walked Into The Forest nearly 40 years ago and we as Native people are still talking about him. But the general public is largely unaware of his legacy."
SHI encourages families of people who fought for Native rights and other causes to donate their papers and other materials related to their activities to an archive for study.
The collection will be cared for at SHI's new building, which includes a research facility and climate-controlled vault for the William L. Paul, Sr., Archives and other collections. The archives is open to the public on weekdays by appointment.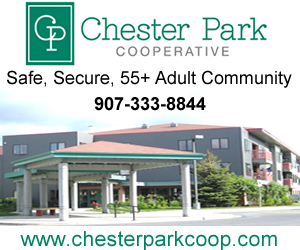 For more information, call 463-4844 or visit http://www.sealaskaheritage.org.