State fairs are on the way
Clark James Mishler photo
Tanana Valley State Fair is from Aug. 4-13 in Fairbanks. Senior admission (age 60 and older) is $20 for a Senior Season Pass and $5 for a Senior Daily Pass. Free admission for seniors on Senior Day on Aug. 9. Events include a horse show, a senior luncheon, Giant Cabbage Weigh-In, rodeo, performances by Vocal Trash, Ukulele Mike's Super Fun Sing Along and Fairbanks Community Jazz Band, Superhero Costume Contest, Magic by Robbie and much more. For a full schedule of events visit http://www.tananavalleyfair.org.
Kenai Peninsula Fair takes place Aug. 18-20 in Ninilchik. Admission price is $6 for seniors. Along with the usual exhibits and competitions, there are various musical headliners like Hobo Jim, Stereo Chickens, Meghan Linsey, Austin Ellis and other local acts, carnival rides, racing pigs, Red Shirt Friday and much more. Information is available on the fair's Facebook page and at http://www.kenaipeninsulafair.org.
Alaska State Fair takes place Aug. 24–Sept. 4 in Palmer. Senior (age 65 and older) admission is $9 weekdays, $10 weekends (discount of $2 if tickets are pre-purchased before Aug. 23). Other pricing packages are available. Events include musical headliners like Papa Roach, Third Eye Blind and Home Free, the giant cabbage weigh-off, various local craftsmen and vendors, rodeo, petting zoo and much more.
AARP Senior Day is on Aug. 29. The daily schedule includes events like Artists Uncorked – Painting on Canvas, garden tours, the 12th annual Alaska's Midnight Sun Great Pumpkin Weigh-Off, fly-tying demo, the Jenski Automotive Mobility Scooter Grand Prix, the Grandparent/Grandchild Look-Alike Contest, and Senior Joke and Storytelling. For more information and comprehensive fair schedule, event descriptions and other information, visit http://www.alaskastatefair.org or call 745-4827.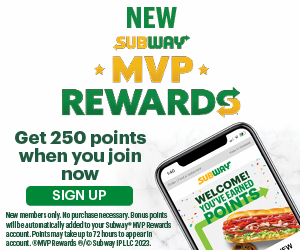 Kodiak Rodeo and State Fair in Kodiak is Sept. 2-3. Livestock, vegetables, flowers, baking, canning, arts and craft contests and exhibits, boot race, calf scramble, hay rides, petting zoo, much more. Visit the Kodiak Rodeo and State Fair Facebook page or http://www.kodiakrodeostatefair.org for info and updates or call 487-4440 or 942-0270.