A soft spot for rebuilt school buses
Courtesy Maraley McMichael
One evening last winter while searching my TV recordings for a certain movie I wanted to watch, the words "Bus Life Ever" caught my eye. Curious, I clicked to learn more and soon was intrigued. It was a show out of Denver, Colorado, from the Home Improvement channel featuring three bus rebuilds. For the first one, the guy was going to raise the roof with a budget of $45,000 to $55,000. The second project was to remove the complete interior and start from scratch with a budget of $100,000 to $150,000. The third bus was a "shorty" and the plans called for removal of the back bumper to make extended space, as well as create a top carrier with ladder access. It had a budget of $30,000 to $40,000.
When I heard the budget for the first project I almost left the show, but something kept me watching a little longer and soon I was hooked. I especially wanted to see how the top-carrier turned out. Perhaps it would be similar to ours. Apparently a new generation of young people was interested in this type of mobile home.
When I married Gary in 1973, he already had owned two retrofitted school buses (which he'd sold) and was working on a third. But at the time, he was busy working construction around the state and then we bought bare property in Fairbanks with the idea of settling down and building a house. So the bus project sat on hold. But this was during the time when Fairbanks became a booming pipeline town. With the changes brought about by the influx of pipeline workers, we became disillusioned with our little place on Chena Hot Springs Road. When Gary started talking about the wonderful fresh fruit he grew up on in California, I was agreeable with his desire to move back to that state.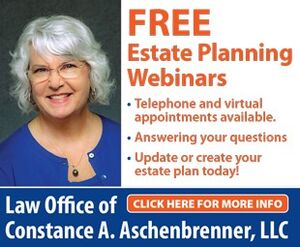 He had already painted the bus white and done some interior work. Once we made our decision, he quickly went back to work making a closet, a platform for a bed mattress, a bench seat arrangement and dining room table and finishing the beautiful birch plywood kitchen cabinets. He created a countertop and cabinet to hold the double sink, stovetop and oven and then built a set of skinny drawers to go between that and the propane refrigerator. He built a hearth and installed our little Franklin fireplace in the back corner opposite the bed. There was no bathroom. Ours was a "shorty" and he extended the back bumper so it could hold our freezer while traveling down the Al-Can Highway.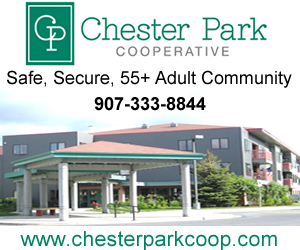 I concentrated on processing all our garden produce and had a garage sale to pare down our belongings. Supposedly all our worldly possessions were going with us, but there was no room for furniture. I decided to store the hope chest Gary built me three years earlier, at my parents' place in Glennallen. Even so we were packed to the gills. He built a large top carrier for excess stuff that couldn't fit inside, like my sewing machine, and attached an aluminum ladder to the left of the back door to access the top carrier.
I made curtains for all the windows. He put a hitch on the back of the bumper so we could tow our little Datsun pickup. He built a canopy for the pickup, filled it with his tools and tied the canoe on top. He also gave the bus engine a once over to make sure it was running well. His first two buses were names Gladys and Gladys II. This bus never got a name of its own.
By the first week of September 1975, Fairbanks had already had its first snow of the season and we were finally ready to head down the highway to California with a short side trip and overnight stop in Glennallen. Dad and Mom were not excited to see us take off on this adventure, but tried to put on happy faces. We invited my family to dinner in our bus and said our good-byes.
Little did we know we would eagerly be moving back two and a half years later...without our bus. In the meantime it provided us a roof over our heads and was our newborn son's first home. No wonder I have a soft spot in my heart for rebuilt school buses, but only if the renovations can be accomplished with a very limited budget.
Maraley McMichael is a lifelong Alaskan now residing in Palmer.