America's public lands beckon to seniors in 2020
National Park Service photo
As the new year moves swiftly forward, United States travelers over age 62 wanting to explore the nation's public lands should begin planning now. With the now-termed "America the Beautiful" National Parks and Federal Recreational Lands Pass, senior adventurers gain access to more than 2,000 federal lands, monuments and historical sites managed by six federal agencies. It also offers a substantial discount in some cases for camping, boat launches and other fees. When the formerly-$10 Golden Age Passport was discontinued in 2017 in favor of the $80 interagency pass, there was some grumbling among the newest 62+ demographic, but ultimately, seniors continue to rate public lands high among their preferred recreational travel plans.
If 2018 visitor numbers to national parks (318 million people) are any indication, 2020 looks to be another busy year at sites across the country. While popular places like Yellowstone National Park will always see high attendance, it might behoove a savvy senior citizen to consider some of the following tips for making the most of a public lands visit without the huge crowds or long waits in line.
Consider the season. Seniors usually have the advantage of a more flexible schedule when it comes to vacationing, thanks to retirement and an empty nest at home. The "shoulder season," usually defined by the months shortly before and after summer tend to offer great deals and some services, depending upon the site. Washington's Olympic National Park, Grand Canyon National Park, and Colorado's Mesa Verde National Park are all excellent options for shoulder season visits. Look for unique foliage, wildlife and a distinct sense of quiet you won't find during the busy summer months. http://www.nps.gov.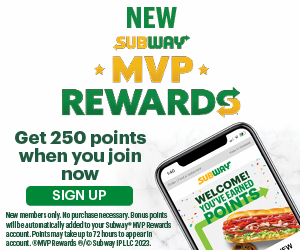 Purchase the pass. The Senior Pass can be purchased two ways: A lifetime pass for $80, or annually for $20. Any U.S. citizen or permanent resident age 62 or older is eligible for this pass, which can be purchased in person, by mail or online (note that the online option adds a $10 processing fee to the order).
All passes ordered online or by mail are sent via U.S. Postal Service; you can't get it immediately unless you show up in person. Alaskans can purchase their passes in Anchorage at the Public Lands Information Center on 4th Avenue; at the Bureau of Land Management offices on 7th Avenue, or at the Chugach National Forest Service office on 1st Avenue. In Fairbanks, stop by the Morris Thompson Cultural and Visitor Center, where the public lands are represented. In Ketchikan, find passes at the Southeast Discovery Center, located downtown; and in Juneau, stop by the Mendenhall Glacier Visitor Center.
Broaden your knowledge. Why go where everyone else does, just because you "should?" Ohio's David Berger National Memorial is the Park Service's smallest unit, and also one of the most powerful, commemorating the Israeli/U.S. citizen killed during the 1972 Munich Olympics, along with 10 other Israeli athletes. South Carolina's Congaree National Park is a canoer's paradise among protected old growth hardwood trees like the bald cypress. Farther west, New Mexico's El Morro National Monument is home to ancient petroglyphs and ancient signatures from Puebloean, Spanish and American travelers of long ago. It also sports a beautiful natural spring flowing among the sandstone bluffs.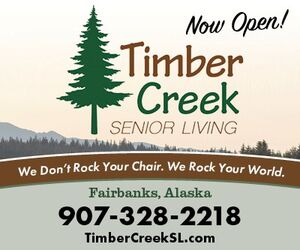 Looking for something else? Visit the Public Lands Interpretive Association (www.publiclands.org) for a unique mapping tool for all United States public lands units.
Erin Kirkland is an Anchorage-based freelance travel journalist, author, and host of the Alaska On the Go Show, heard weekly on Out North Radio KONR-LP 106.1.