Ladies' nights out were rare, memorable
Photo courtesy Dede Duntze
Every woman needs a ladies night out once in a while. I experienced one such evening in the fall of 2004 during the years my husband and I operated Nabesna House Bed and Breakfast out of our home in Slana.
To prepare for my time away, I came in from weeding the strawberry patch, took a shower, and carefully remembered not to apply deodorant. Then I drove four miles to my friend's house, parked my car and rode with her to Mentasta Lodge. We looked around and spotted the Mobile Mammogram Unit parked near a small cabin.
Judy and I had this occasion planned for a month. Another local woman joined us as a walk-in and we found ourselves filling out paperwork in the cabin. All three of us catered to tourists and guests in the summer season and it took a major effort to get to Anchorage, 250 miles south, so driving 15 miles to Mentasta Lodge was certainly doable.
The large X-ray machine was set up in the middle of the one-room cabin. Once the first of us finished filling out forms, the remaining two were asked to go out onto the front porch, providing a little privacy. I took my turn last.
As I stood there looking around and waiting, my thoughts flashed back to a similar cabin situation two years earlier. We had our very own nurse practitioner, Dede Duntze, who worked out of the North Country Clinic at Mile 53, Tok Cutoff. As an employee of the Copper River School District, I needed a school physical. Rather than drive the 76 miles to Crossroads Clinic in Glennallen, I made an appointment with Dede. And, I decided to have a more thorough physical than what the school required.
When Dede handed me a plastic sample container and pointed me in the direction of the outhouse, I was a little surprised, this being the 21st century and all. A few moments later I found myself lying on the examination table.
Not every woman has the opportunity of studying the cracks and chinking of a two-room, 50-year-old log cabin while trying to keep her thoughts off other things. With my surroundings, I felt like I'd stepped back into the time of "Dr. Quinn, Medicine Woman" of TV fame, only I doubt she would have used this particular procedure in her practice.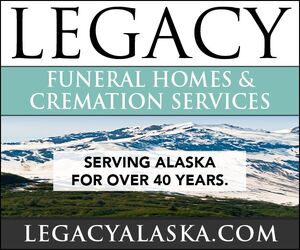 My thoughts returned to the present when it was my turn for a mammogram, after which I joined my friends on the porch and we all headed for the lodge café for dinner. After leisurely checking out the menu, we put in our orders, all three of us splurging on the jalapeno onion ring side order. Judy said it was the best mammogram she had ever had and I wholeheartedly agreed. We proceeded to talk about our businesses, our kids and life in general.
On the way home, I lingered at Judy's house visiting a while longer, sitting on her front deck watching the Slana River go by, killing time to delay my return home. When I eventually arrived home, the timing was perfect. Our German bed and breakfast guests from Seoul, South Korea, had just finished cooking dinner in my kitchen, to which my husband, Gary, had been invited. We all sat together at the table.
While they ate, I cleaned the blueberries Gary had picked earlier in the day and participated in the culturally informative dinner discussion. My ladies night out was officially over.
Maraley McMichael photo
Maraley McMichael is a lifelong Alaskan currently residing in Palmer. Contact her at maraleymcmichael@gmail.com.