Search for son launches Alaskan odyssey
Aunt Phil's Trunk
ThinkQuest.com
Many adventurous souls headed north during the 1890s after prospectors first discovered coarse placer gold in the Yukon River basin on Fortymile River. But a widowed German immigrant who traveled that arduous route was in search of something much more precious: her son.
Anna DeGraf, who lost her husband in the West many years before, climbed the Chilkoot Trail in 1894 at the age of 55. She hoped to find her youngest son, George, who'd left Seattle for the gold-filled Yukon region a few years earlier. She later recalled her last sight of him was walking away from her whistling cheerfully, his bag in hand, and calling out, "I'll be back in 14 days."
DeGraf faced challenges in her quest, but she was no stranger to tough times. At the age of 28, she had witnessed the revolution of 1847, the Seven Weeks War of 1866, suffered the loss of her first child, contracted cholera and was nearly lost at sea when she left her war-torn homeland of Saxony to emigrate to the United States with her husband in 1867.
A few years after arriving in New York, she and her family were left penniless and homeless when her husband lost everything during a financial panic in 1873. The family then moved west to Washington state, where her husband was murdered while prospecting near Yakima. She set up a dressmaking business in Seattle to support her family, only to have it burn to the ground in the great fire of 1889. To top it all off, she broke her leg just before her son's departure to the north country.
And so, undaunted by the challenges of traveling to Alaska, DeGraf sailed north and eventually headed up the Chilkoot Trail on crutches while carrying her sewing machine and a feather bed. She later wrote:
"I was so impressed I felt I could never go on. Some of the party were impatient and wanted to push ahead. 'Oh, come on,' they said. 'We don't care about scenery, we want to find gold.'
"I exclaimed aloud, 'My God, how beautiful you have made the world!' We camped there overnight, and the next morning started over the deep crevasses in the ice. One misstep might have sent us into oblivion."
When the widow heard that a man named DeGraf had passed through the Interior, she continued toward the Yukon to join her son. Weather forced her to winter in Circle City, where she found work sewing tents for the Alaska Commercial Company, owned by Jack McQuesten and his wife, Katherine.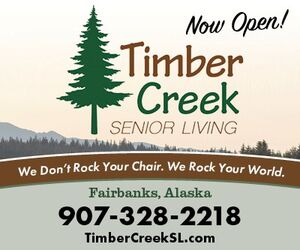 DeGraf asked everyone she met if they had news of her son. She spent two winters in Circle City sewing tents, as well as dresses for dancehall girls, before selling her sewing machine and heading to San Francisco to be with her daughter.
In 1897, after hearing of the Klondike strike, she exchanged her gold dust for $1,200 cash, bought another sewing machine and bolts of fabric, and headed north again over the Chilkoot Trail, hoping to locate her son.
Ultimately DeGraf traveled north seven times. Along with Circle City, where she helped start the first school, her search took her to Dawson, Whitehorse, Skagway and Juneau. She supported herself with her sewing machine and befriended miners, dancehall girls, theater performers and Alaska Natives.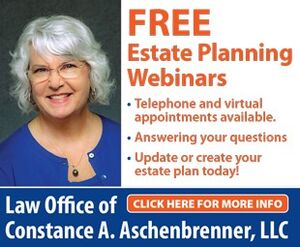 At the age of 78, she finally left for good after she learned about the birth of a great-granddaughter in San Francisco. She found employment as a wardrobe mistress with the Pantage's theater company in the Bay area and worked there until she turned 90 in 1929.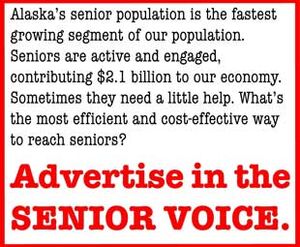 The following year she died, never having heard from the son whose disappearance first sent her over the Chilkoot Trail.
This column features tidbits found in Aunt Phil's Trunk, a five-book Alaska history series written by Laurel Downing Bill and her late aunt, Phyllis Downing Carlson. The books are available at bookstores and gift shops throughout Alaska, as well as online at http://www.auntphilstrunk.com.