Donations brighten the holidays for Native elders
Courtesy ANTHC
For Alaska Native Elders and those with disabilities living in nursing and assisted living homes in Anchorage, the holidays are often spent away from family, friends and loved ones. Thanks to a partnership between the Alaska Native Tribal Health Consortium (ANTHC) Elder Outreach Program and the Southcentral Foundation (SCF) Waiver Care Coordination Program, along with the generosity of ANTHC and SCF staff, 150 Alaska Native Elders and disabled people received gifts this past holiday season.
ANTHC's Elder Outreach Program staff and SCF's Care Coordinators created the Adopt An Elder program. The group selected Alaska Native Elders and disabled people residing in nursing or assisted living facilities and asked them what they would like for Christmas. That information, along with the client's age and gender, was put on paper ornaments and made available to ANTHC and SCF employees to select for adoption in November. After the gifts were collected in December, two truckloads of presents were delivered to SCF Waiver Care Coordination for their clients.
"Our goal is to provide the very best care coordination service to our customer-owners," said Earl Kast, SCF Waiver Care Coordination Program Manager. "The Adopt An Elder program is such a great way for us to build lasting relationships and bring joy to someone during the holiday season. We look forward to it every year."
This year's presents included items like blankets, art supplies, frozen fish and even ice cream bars. One elder requested fresh flowers and an employee went out of their way to provide the freshest flowers they could find to be delivered that day.
The gifts were graciously received and the reactions from the recipients were heartwarming. One gentleman said, "I haven't had a present in a long time." Another was excited and said, "I got adopted!" One client who likes to draw was very happy to receive art supplies.
"This is just what I needed!" he said. "Thank you."
The partnership between ANTHC's Elder Outreach Program and SCF's Waiver Care Coordination Program provides elders with the best possible care and outreach for elders living in their homes, assisted living facilities or nursing homes.
ANTHC's Elder Outreach Program works to provide care and support for Alaska Native elders living far from home while also helping connect passionate volunteers with elders and others residing in two nursing homes in Anchorage and another in Seward. The program hosts luncheons for elders with traditional foods and cultural activities and engages volunteers to build partnerships, advocate for elders, and create and distribute care bags.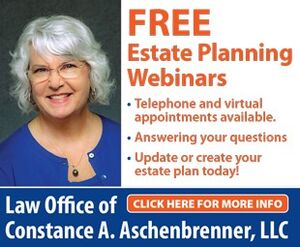 SCF's Waiver Care Coordination Program provides a link between state services and about 120 Alaska Native and American Indian people in Anchorage who meet nursing home level of care and reside in their homes or in assisted living facilities. Care coordinators work with customer-owners each month to provide assistance with community services through an approved plan of care and ongoing monitoring of services.
For information about ANTHC's Elder Outreach Program, please contact Mellisa Heflin at mjheflin@anthc.org or 907-729-3602.
For information about SCF Waiver Care Coordination Program, contact Earl Kast at EKast@SouthcentralFoundation.com or 907-729-6168.