Let's build a village for homeless vets
Alaska Older Veterans Report
When you have a chronic condition, what does that mean? Of long duration; continuing or lingering; incurable or manageable?
Alaska has chronic homelessness and veterans are part of that population. Whether a 'civilian' or a veteran, the situation is often through no personal fault. And, a number have personal resources or assistance, which can make it possible to cure or manage their homelessness.
VetVillageAK is a project focused on homeless veterans in Alaska; it's been in development by the Alaska Veterans Foundation since 2009, so it's not a new idea.
VetVillageAK is not based on someone else's notion of what veterans need and want to have for a permanent home. The Foundation has researched both the extent of the need and its probable success – including the potential to be self-sustaining.
Foundation Chairman Ric Davidge says we honestly don't know how many homeless veterans there are – just in Anchorage.
"Our best indicator is the twice-a-year 'point-in-time-counts,' where we go into the camps and try getting the homeless to come in on one day at the Veterans Standdown. There are about 80 to 90 homeless veterans each time, these numbers were verified by the Veterans Administration in 2015."
Homelessness is extremely expensive. It costs lives, it creates misery, and it destroys families. Government services, as well as non-profit expenses, which assist those in emergency need, are expensive for all of us.
For every homeless person no longer on the street, Anchorage would save on average $100,000 a year in actual costs. Add up the cost of police, fire, shelters, food providers, jails, hospitals, mental health care, detox centers, attorneys, social workers along with the government and non-profit service expenses.
The Village will house 100 homeless people in three years or less. That represents a savings of $10 million a year for Anchorage and its property tax payers. With potential expansion on adjacent private property, up to another 100 non-veteran homeless may also be able to leave the streets.
Housing and more
VetVillageAK is based on the "Housing First" model, which includes permanent, supportive housing for veterans, some with families. Residents are required to make a contribution to their housing cost, most will work at jobs or attend classes, while those unable to work offsite will be provided employment at the village.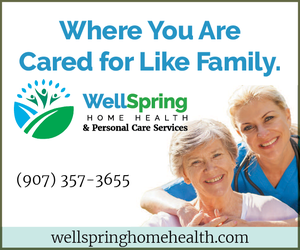 Accommodation and encouragement to reintegrate and to overcome substance abuse issues are part of the program. Three meals a day will be provided, the kitchen being one of the sources of onsite employment. A commercial nursery, greenhouse, and village maintenance of property and equipment would also provide jobs. A number of businesses have agreed to locate on site. Self-sufficiency, self-reliance and the atmosphere of a permanent community with veteran camaraderie are major goals.
VetVillageAK will be built within Anchorage, through purchase or long term lease of properties in the Eklutna area. In addition to offices, a kitchen and dining room, day/reading room, conference/training space, there will be 25 individual living spaces, five of which are disability-compliant. The campus will contain cabins for singles or small families; the overall plan is 75 cabins. On site there will be a nursery, a garage and maintenance facility, outdoor gathering areas and, eventually, space for animals will be considered.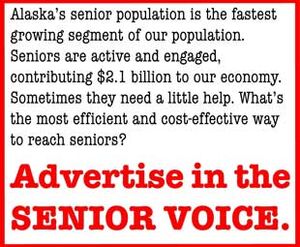 The requirement to work is a key part of any effort to help homeless people and their families, but residents can stay in the village as long as they want. For those who have serious disabilities, appropriate work in the village will be available. Other jobs will be provided by business partners and two industries have agreed to locate in or close to the village. Consistent with some of the available grants, no less than 30 percent of any income of any tenant must go toward the cost of housing and services.
VetVillageAK has already received the support of community councils, public officials, potential residents and individuals who have reviewed the plans. The absence of seed money, much of which will be re-paid, is the present barrier. Whether that will be provided as upcoming budgets develop remains to be seen.
For more information, call 907-720-1662; email akvet.foundation@gci.net; or visit http://www.alaskaveteransfoundation.com.