Mr. Modem says it's time to move on
Ask Mr. Modem
After more than 30 wonderful years as a writer, I have decided to retire. I know what you're thinking, "He's much too young to retire." Okay, so maybe you are not thinking that, but it's my final column, so would it kill you to work with me here? Thank you.
All kidding aside, I have been the beneficiary of a long, rewarding career as a writer and I remain grateful to all newspapers and magazines that considered my work worthy of publication. As "Mr. Modem," my words of occasional wisdom have appeared in The Reader's Digest, The Wall St. Journal, USA Today, The New York Times, Smart Computing magazine and hundreds of other publications. Special thanks are very much in order to all local editors with whom I have had the pleasure of working, and to Allison St. Claire, proprietor of the Senior Wire News Service, who has continually worked her behind-the-scenes magic to bring "Mr. Modem" to the attention of editors and publishers throughout the country.
When I began writing columns and publishing my weekly newsletter back in the primordial era of computing, virtually everybody used Windows 3.1. We were a simpler people back then. Technology, as we all know, moves ahead at an unrelenting pace, with us or without us. And yes, it is exhausting just trying to keep up.
Today I receive questions from readers using Windows XP, Vista, Windows 7, Windows 8, Windows 8.1, Windows 10 – and heaven help us, the next version of Windows is already in the works. Add to that Apple, Android and Microsoft smartphones, tablets of all species, plus Kindle, Kobo, Slick, Nook and other eReaders – it's enough to make one's head explode. The reality is that my one remaining neuron is no longer willing or capable of retaining all that information. (I can, however, still remember some of the 1960s, for which I am very grateful.)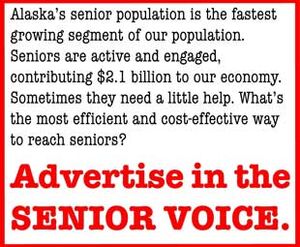 One of the most significant factors in my decision to retire is my beloved Mrs. Modem. She has been incredibly supportive of my work – well, once she accepted the idea that sitting at home all day in one's robe and slippers is work. My "work," questionable as it might be by definition, has required my attention virtually seven days a week. It was only Mrs. M's patience, loving support and acceptance that made it possible.
During the past 15 years, we have taken two brief vacations, so I have a lot of time for which to make up. We know we are not getting any younger, so while we can still kick up our heels (hopefully without breaking any hips) and enjoy a few adventures away from the computer, the time is right to move into the next phase of our lives.
Though I plan to relinquish my spot on the cutting edge of technology and ultimately fade into history, I will be very busy in retirement. I look forward to fulfilling multiple roles as house husband and support system for Mrs. Modem, a physician by profession, and reveling in my favorite role as father, protector and pooper-scooper for our three furry felines, Willy, Nilly and Bertie.
I am also excited about having the time to pursue several areas of interest and passion: As an amateur musician, I have had the pleasure of performing (solo and with others) for a number of organizations, including children's and veterans' hospitals, retirement homes, centers and communities, long-term care facilities, hospice and other predominantly senior-oriented venues.
In the spirit of "giving back," I plan to continue, both as a solo performer (acoustic guitar) and as a member of several groups, providing free performances of spirited, all-American sing-along songs, from an era when music was truly music. If you live in the greater Phoenix/Scottsdale area, have an affiliation with an appropriate health care or other facility and would like additional information, please contact me at MrModem@gmail.com.
In addition to music, Mrs. Modem and I are avid bicyclists and plan to do more cycling on our own and participate in charity riding events, as well as enjoy several long-distance cycling tours each year – the Good Lord willing, of course. (Watch for us in next year's Tour de France, Senior Category. We'll be the ones being attended to by paramedics.)
I will certainly miss writing and sharing information with you each month, but I know in my heart that the time is right for "Mr. Modem" to toddle off into the sunset.
In closing, I sincerely thank you for many years of loyal readership, your support and for an extraordinary writing career which would not have been possible without you.
I wish each of you a joyous new year and problem-free computing in the years ahead!