Hospice education, remembrance events in October
Courtesy Hospice of Anchorage
Many people know Hospice of Anchorage as a place that serves patients with life limiting illness and provides people with grief support, but Hospice of Anchorage also provides event and educational programming for the community. For the month of October, Hospice of Anchorage is hosting a large annual community memorial event, a painting fundraiser and a community education program. It is a busy fall at Hospice of Anchorage and we hope that you will join us for at least one of the programs.
Remembering The Light
The 13th Annual Community Wide Memorial Event, Remembering The Light, will be held on Wednesday, October 4 from 6:30 to 8 p.m. at the Alaska Native Heritage Center. This event is open to all and is at no cost to participants. The event features a luminary ceremony, Native Alaskan singers and drummers, dance, and a sharing of story from Lean Jacobs and Annie Huntington Kriska. There will also be a memory table where you can bring a photo or memory item of a loved one that has died to be displayed throughout the event. There will also be light refreshments.
Program schedule:
6:30-7:30 p.m. Create a Remembrance Luminary for the Lighting Ceremony.
7-7:30 p.m. Welcome dances/songs begin in Gathering Place.
7:30-9 p.m. Elder's Blessing and Welcome, Blessing Song/Dance, Guest Speakers, Blessing of the Luminaries, Honor Songs, Lighting of the First Luminary in Honor of All Our Loved Ones, Procession & Luminary Lighting Outdoors, Honor Prayer & Calling of the Names.
This event is sponsored by Hospice of Anchorage's Forget-Me-Not Grief Program, with general support from the Alaska Native Tribal Health Consortium, Providence Hospice, Cook Inlet Tribal Council and the Alaska Native Heritage Center. If you have any further questions about this event, please call Hospice of Anchorage at 561-5322.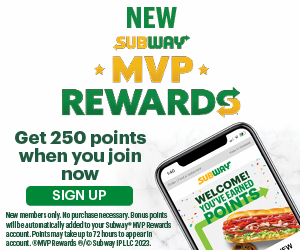 Painting fundraiser
Our Fireweed Wine Glass Painting Fundraiser is not one to be missed! We have Christina Wilson, one of Anchorage's artists that offers group painting classes. If you would like to see her work, please look at her website https://www.christinainalaska.com/. This class is at Hospice of Anchorage on Sunday, October 15 from 2 to 4 p.m. and participants will be painting two wine glasses. The amount that you will contribute for this opportunity and to further Hospice of Anchorage's services is $75 per person and we are limited to the amount of people in the class. You must pay to reserve your spot and you can do that three ways, 1) pay in person at 2612 E. Northern Lights, 2) call 561-5322 and pay with a card or 3) pay through our website but please specify that it is for the "Painting Class" http://bit.ly/1PRtLND. We do have a cancellation/refund policy, please ask when booking.
Dignity Therapy webinar
Lastly, this month's educational program will be a webinar on Dignity Therapy. The showing will be at Hospice of Anchorage on Wednesday, October 25 from 2 to 3:30 p.m. Dignity Therapy is a type of therapy that helps patients review their life and accomplishments with a trained professional and in some cases a document can be created to be passed down to family members. At our agency we use trained volunteers to provide this life review to patients. This is open to the community and is at no charge. Please RSVP to Chelsea at volunteers@hospiceofanchorage.org or by calling 561-5322.