BBB warns of home improvement scams
Scammers target consumers and businesses
Since the start of the new year, Better Business Bureau Northwest & Pacific has seen an uptick in customers searching for general contractors to help spruce up their homes. BBB has received more than 72,000 local inquiries to general contractors since January—that's up nearly 4,000 from last year. Locally there were more than 3,000 searches in Anchorage. Unfortunately, scammers are hoping to capitalize on this interest by finding ways to con consumers and contractors out of money.
In 2017, there were nearly 350 home improvement scams reported to BBB Scam Tracker across the U.S., resulting in more than $600,000 lost. While these scams typically targeted homeowners, contractors who hire subcontractors to help with their work can be just as vulnerable.
To find a trustworthy business near you, BBB suggests the following hiring tips:
Check out licenses. Be sure to check if the business is properly licensed in your state. It's also important that any business working on your home is properly insured. Find a trustworthy local business by searching for contractors with the BBB App at http://bbbapp.org.
Ask for references. Request at least two or three references from the business's last few jobs and ask questions about the quality of work, if it was within budget and on time, and to the customer's satisfaction.
Get multiple estimates. Before accepting an estimate, get at least three bids or quotes in writing. Don't feel pressured to go with the lowest bid, as it might reflect the quality of materials.
To avoid losing money, look out for these red flags:
The contractor doesn't have a permit. A building permit is required for most construction and remodeling projects to ensure the work will be done to code. Any reputable contractor will get all necessary permits for the job and won't try to persuade you to do it yourself. Remember, if a contractor is willing to cut corners here, where else might they?
Payment upfront. Be skeptical if a contractor tells you they need a cash payment up front to purchase materials or rent equipment. A down payment may be required, but you shouldn't have to pay for the entire project in the beginning.
Door-to-door contractor. Beware if you come across a contractor going door-to-door offering their services. Never let someone into your home that you do not know, especially if they're pushy. Instead, ask for their business card and close the door. You can research the company later to see if they are legitimate.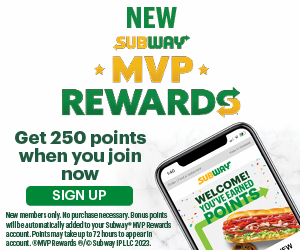 For more information on finding a contractor you can trust, visit bbb.org.
Michelle Tabler is the Better Business Bureau Alaska Marketplace Manager.