Pioneer Homes see rate decreases and other changes
On April 29, 2020 Governor Dunleavy signed into law House Bill 96 (HB 96) for the Alaska Pioneer Homes (Anchorage, Fairbanks, Ketchikan, Juneau, Sitk, and Alaska Veterans & Pioneers Home in Palmer). The Pioneer Homes serve elder Alaskans needing assisted living care. Residents of the homes receive help with daily living activities, medications, meals and some nursing services depending on level of service.
HB 96 brings with it positive changes for senior residents of Alaska. Younger seniors needing care will now be able to move in earlier, as the application age drops to 60 (previously 65). Some of the homes are seeing shorter wait lists times so new applicants can likely expect quicker admission times compared to previous years. In homes with a longer wait, applicants may choose to temporarily move into a home with no wait time to receive care more quickly. In these instances, the resident can still remain on the wait list for their home of preference and be offered a bed when it is available. Recently there have been openings in Anchorage and Palmer to fill this need, with Palmer giving preference to veterans.
All six Pioneer Homes will see a rate decrease on July 1, 2020. The new rates for each level will be:
Level I: $2,976
Level II: $5,396
Level III: $7,814
Level IV: $9,333
Level V: $15,000
For those that can't afford private pay rates, the Pioneer Homes offer a rent assistance program called the Pioneer Home Payment Assistance program. Pioneer Home social services staff are available to assist residents and applicants with information about qualifications and applications to various assistance programs, including: Pioneer Home Payment Assistance, Medicaid and veteran's benefits. As of July 1, 2020, residents living in the homes and receiving payment assistance will see an increase of $100 in their monthly personal needs allowance, for a total of $300.
To help ease anxiety of future rate increases, HB 96 ensures the Pioneer Homes increase rates only when there is an increase in Social Security. As such, when Social Security makes a percentage increase in the cost-of-living adjustment, the Pioneer Homes may also increase the rates by the same percentage.
Application to all six of the Pioneer Homes is free. To apply for the active or inactive waitlist or obtain additional information, contact the Alaska Pioneer Homes Central Office at 888-355-3117 or any of the Pioneer Homes across the state. Applications and brochures can also be downloaded from the Alaska Pioneer Home website at http://dhss.alaska.gov/daph.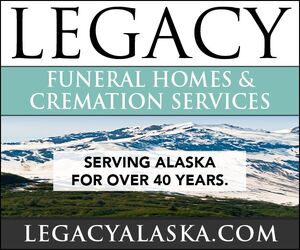 Advisory Board members needed
Have you ever wanted to have a strong voice to help seniors living at the Pioneer Homes? Now is your chance! As of July 1, 2020 there will be two vacancies on the Alaska Pioneer Home Advisory Board. Board members collaborate throughout the year, visiting the homes and meeting in-person annually with the purpose of providing recommendations for change and improvement to the governor. For more information on how to become an Alaska Pioneer Home Advisory Board member, contact Boards and Commissions at 907-269-0006, by email at boards@alaska.gov, or online at https://gov.alaska.gov/services/boards-and-commissions.
Mikki Easley is a Pioneer Homes Licensed Clinical Social Worker.