The strong role of older adults in our lives
Photo courtesy Diverse Elders Coalition
U.S. culture is often described as youth focused - a description that is certainly true of U.S. popular culture. Driven by Hollywood standards of beauty and fashion, our media outlets inundate us with images and analyses of trends, as well as star gossip. Invariably, these images and analyses focus on the young and beautiful stars of stage, screen and popular music.
Today, however, the U.S. faces a demographic shift that will likely also force a cultural shift. As the nation's baby boomers age, we are for the first time in our history becoming an aging society, where older adults outnumber the young. Ever the harbinger of cultural change, the U.S. entertainment industry is already featuring older stars on stage and screen.
This cultural shift is one that will likely have numerous benefits for families and communities, as our seniors have much to contribute. Decades of experience and accumulated wisdom can have a positive effect on adults and youth as they face the challenges of growing up and living life. Studies show that often teenagers and children who might defy parents are more likely to listen with an open ear and heart to a grandparent or other senior member of the family.
Older adults not only provide wisdom to families and communities, they provide roots. They know and share the important stories of their lives and those of previous generations. They pass down family traditions, from recipes to holiday celebrations. They are often the most important teachers of history.
Today, many of our seniors face difficult circumstances, especially diverse seniors. They face economic insecurity, poor and inappropriate housing, hunger and malnutrition, poor health and even abuse and fraud. They feel forgotten and isolated and many are unable to stretch their monthly budgets to afford rent, food and medicine. For example, Hispanic older adults, the fastest growing older adult population in the nation, have the highest rates of poverty of any U.S. senior population, and one in four Hispanic families are food insecure. Many Hispanic older adults facing these dire circumstances are requesting job training so that they can return to the workforce to make ends meet, even though they have retired from a lifetime of hard work.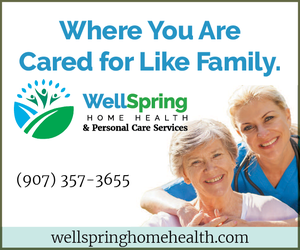 As Americans, we can do better. Our seniors have contributed a lifetime to their families, communities and country. They should be able to enjoy their golden years in security, the best possible health and dignity, surrounded by their loved ones.
Diverse U.S. communities can be a great example to larger U.S. society in their reverence for older adults. These communities are more likely to live in extended families with older adults incorporated into their households and to hold their elders in great respect. These cultural attributes allow their families and communities to benefit from the wisdom, perspectives and history provided by older adults. Although diverse seniors often face the most difficult life circumstances, their cultural strengths of family, community and work ethic can help them to overcome these circumstances with just a hand up.
May is Older Americans Month. This month reminds all of us to reach out to the beloved seniors of our families and communities, ensuring that they are secure, safe and loved. Reaching out to them will ensure that their golden years are happy and fulfilled, but it may also greatly enhance the lives of ourselves and our children.
Yanira Cruz, MPH, DrPH, is the National Hispanic Council on Aging President and CEO. This article is part of an ongoing series by the Diverse Elders Coalition, looking at different senior demographic groups. It originally appeared on the Diverse Elders Coalition blog at https://bit.ly/3k7QQB8.