Assistance program aims to make internet more affordable
Low-income Alaskans now qualify for discounted or free internet access, thanks to an expanded federal program announced by the White House May 16.
The White House estimates the program will cover 48 million households, or 40 percent of the country.
The Affordable Connectivity Program grants up to $30 a month to pay for high-speed internet for households who qualify under certain programs and income levels.
Do you qualify for this program?
There are two main ways to qualify for the Affordable Connectivity Program:
Your household income, which must be at or below 200 percent of the federal poverty level (see below for amounts), or through you or someone in your home being enrolled in certain government benefit programs. These programs include Medicaid, free and reduced-price school lunch or school breakfast programs, Federal Pell Grant (received in the current award year), Supplemental Nutrition Assistance Program (SNAP), Lifeline, Special Supplemental Nutrition Program for Women, Infants and Children (WIC), Supplemental Security Income, Federal Public Housing Assistance (FPHA), Veterans Pension and Survivors Benefit, and certain tribal assistance programs.
How to apply
Go to GetInternet.gov for details on how to sign up for the ACP and find local participating internet providers.
The application process is quick and easy, though you'll need to provide some personal information like your Social Security Number or driver's license number.
You can also learn on this site how to apply by mail.
Once your application is approved, choose a company that offers ACP discounts, let them know you've been approved for the program, and schedule a hookup.
Participating plans must offer download speeds of at least 100 megabits per second.
You can also sign up for the ACP benefit through your existing internet service provider if it participates in the program.
Keep in mind that participating providers may require you to apply through their company's own application process.
Finding service
Even with subsidy assistance, finding low-priced internet access for some rural Alaskans may be but a dream.
For instance, GCI offers its Basic Internet package for $59.99 a month in Utqiagvik, Anchorage and Bethel, but does not offer any plans for Skagway or Dutch Harbor.
If you live in any of the North Slope villages with the Arctic Slope Telephone Association Cooperative, you must bundle a hard line phone connection with its internet service for $129.99, which includes landline service. Taxes and surcharges are additional, and a one-year contract is required. Lifeline service does not qualify.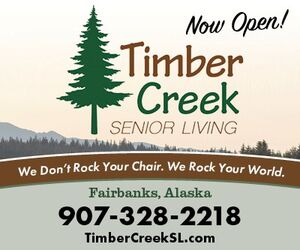 Verizon does offer breaks for veterans and active-duty military, first responders, nurses, students and teachers. It says it offers internet service in Anchorage, Fairbanks, North Pole, Juneau, Eagle River and the Mat-Su Valley, including Big Lake, Wasilla, Palmer and Chugiak, but I've not been able to find the details. Go to https://www.verizon.com/5g/home and type in your address to see if they cover your location.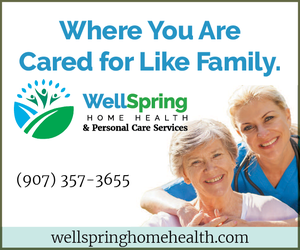 Income limits for the program by household size:
1 $27,180
2 $36,620
3 $46,060
4 $55,500
5 $64,940
6 $74,380
7 $83,820
8 $93,260