Follow these steps to make gardening easier
ADRC Answer of the Month
I have noticed the last few years that although I love gardening and working outside, it seems a little harder each year to lift watering cans, bend and kneel on the ground, and work compacted soil. Gardening's positive effects include relieving stress and anxiety and providing exercise, plus gardening may reduce the risk of dementia by as much as 36% (quoted in the Dubbo Study of the Elderly), so how do we continue an activity we enjoy without relying on bending and having to be in peak fitness condition?
We have found a few ways to garden smart that we would like to share with you.
Bring your garden higher. Kneeling and stooping can become difficult, so reduce the risk of joint and back pain by using raised beds. Raised beds have added benefits like less weeds and more workable soil. Think about the height that works best for you – ground level, which can be worked sitting or standing with long handled tools, knee wall beds that offer the ability to sit on the edge of your bed to garden, or waist height to garden standing up. Tires can also be used to create containers to reach just the right height needed. Vertical and tower gardens are great value if you have had to reduce your gardening space. There are lots of options.
Use containers to grow a few fresh herbs on a sunny windowsill for cooking like dill, thyme, and oregano.
Window boxes on a deck rail make it easy to get your hands in the dirt, garden while standing and grow beautiful flowers to brighten up your outdoor space.
Consider vegetable starts in containers versus the work of cultivating from seed. Salad veggies, greens and cherry tomatoes that produce in 1-gallon sized pots are a great way to add a few more vegetables to your diet.
And speaking of adding vegetables to your diet, do you have a question about Farmer's Market coupons? Call the ADRC for more information at 907-343-7770. Seniors age 60 or older who meet income guidelines are eligible. An application is available at https://dhss.alaska.gov/dpa/pages/nutri/fmnp/fmnpsenior.aspx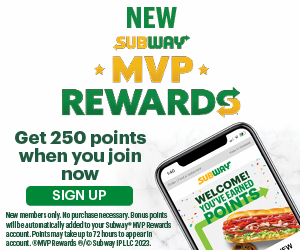 A few gardening tips to keep in mind:
If gardening alone outside, have a cell phone handy or a medical alert device if needed.
Don't forget to hydrate, use sunscreen, have bug spray available and wear a hat.
Garden gloves are a must.
Consider making use of a gardening apron, garden seat kneeler, new lightweight hoses that weigh considerably less than traditional hoses, and long-handled tools.
Gardening tools are available for folks with arthritis. Visit http://www.arthritissupplies.com website for ideas. (Click on the "Around the House" tab to pull down the gardening tools link.)
Here's to gardening longevity.
Submitted by Maureen Haggblom, Anchorage Aging and Disability Resource Center (ADRC) program manager, and the Anchorage ADRC team.
Alaska's Aging and Disability Resource centers connect seniors, people with disabilities, and caregivers with long-term services and supports. For assistance and answers, call your regional ADRC toll-free at 1-855-565-2017. Or visit the Alaska Div. of Senior and Disabilities Services ADRC website at https://dhss.alaska.gov/dsds/pages/adrc.