Social Security COLA increase a mixed blessing
A Social Security cost–of–living–adjustment (COLA) of 8.7% is rare — enjoy it now. This may be the first and possibly the last time that beneficiaries today receive a COLA this high.
There were only three other times since the start of automatic inflation adjustments that COLAs were higher (1979-1981). You can find a history of the COLA at https://www.ssa.gov/oact/cola/colaseries.html.
Without a COLA that adequately keeps pace with inflation, Social Security benefits purchase less over time, and that can create hardships especially as older Americans live longer lives in retirement. It is too early to say how well the 8.7% COLA will keep pace with inflation in 2023. The 5.9% COLA received this year has fallen short on average by 50%.
Costly offsets?
Rising Social Security income due to COLAs can impact Medicare costs down the road. Any increase in the income of a Medicare beneficiary — whether due to COLAs, earnings from jobs, retirement savings, or pensions — could potentially affect what an individual pays in Medicare premiums if income is over certain thresholds. This premium surprise affects both those with the highest incomes, as well as those with the lowest, but, in different ways.
Those who receive low-income assistance for healthcare costs can be subject to trims in the amount of assistance they receive through Medicare Savings programs or Medicare Extra Help, or Medicaid. Increased incomes due to the COLA can make older and disabled beneficiaries ineligible for the level of benefits they currently receive when their income exceeds the limits. According to a recent survey by The Senior Citizens League, 38 percent of survey participants who received low-income assistance in 2021 said their benefits were reduced to a lower level of assistance in 2022 due to the 5.9 percent COLA received this year. In addition, 16 percent reported that because their income was right on the borderline, they lost access to one or more low-income programs altogether.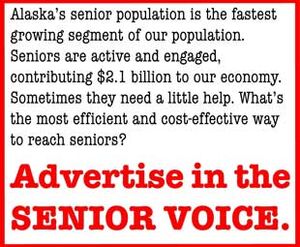 Higher-income Medicare beneficiaries may pay more in Part B and Part D premiums if incomes are higher than $97,000 (individuals) or $194,00 (joint).
Tax factors
A boost in income can push beneficiaries into higher premium brackets.
Two important inflation-related factors affect what older (and disabled) taxpayers may pay in taxes. Up to 85% of Social Security benefits can be taxable if "provisional" income is above $25,000 (single filers), or $32,000 (joint filers). Unlike the rest of the tax code, the income thresholds that subject Social Security benefits to taxation have never been adjusted for inflation since the tax became effective in 1984. Any increase in Social Security income due to cost-of-living adjustments (COLAs), could mean a portion of, or a higher portion of Social Security benefits would be taxable if income exceeds the income thresholds. But the other factor — tax brackets, standard exemption, and the exemption for over 65 — are adjusted for inflation, and tax experts expect these to rise by a historically high amount next year. Rising tax brackets and the standard deduction could potentially offset much of the increase caused by higher income in 2022.
The Senior Citizens League is a Washington, D.C.-based senior advocacy organization. For details, visit http://www.SeniorsLeague.org.