Free medical flights with angel pilots
Courtesy Angel Flight West
For 39 years, Angel Flight West has transported thousands of people to medical care – for free.
Flights are generally for passengers who can't afford airline tickets, or for whom travel by land or commercial airline could pose a physical hardship, passengers with compromised immune systems or who live in remote areas without access to commercial transportation.
Angel Flight West provides air transportation within and across 12 Western states: Alaska, Arizona, California, Colorado, Hawaii, Idaho, Montana, Nevada, Oregon, Utah, Washington and Wyoming.
Who can travel
Flights are provided for patients traveling to and from medical treatment in various categories:
Patients with any medical condition who are ambulatory, medically stable, and can fly in a non-pressurized aircraft are accepted unless that condition would make flying a health risk
Transplant recipients
Caring for a sick relative or attending a funeral
Flights for children and adults going to various camps, including burn survivors, children with diabetes, families impacted by HIV or AIDS, children who are cancer patients or cancer survivors, and other medical situations.
Domestic violence relocation
Mental health treatment
Assistance for military personnel
Blood, organ and tissue donations
Disaster response
Angel Flight West's network of 1,800 volunteers are private pilots who fly their own or rented airplanes and generously donate the costs of the flight.
For trips to and from Alaska and Hawaii, the company works closely with its commercial airline partners. Angel Flight West has a partnership with Alaska Airlines to provide transportation within Alaska and Hawaii, as well as flights for residents of Alaska who need medical treatment in the Lower 48 and people in Hawaii seeking care on the mainland.
Never any cost
Angel Flight West passengers will never be charged for any service, according to the company's website. Flights are cost-free and scheduled to accommodate your medical appointment. 
Best of all, you can travel as many times as you need.
On the ground, if necessary and available, Earth Angels will transport you to a nearby airfield, where a pilot will fly you to a treatment facility, or to a conveniently located relay point where you'll be greeted by other pilots for the second or third leg of your trip.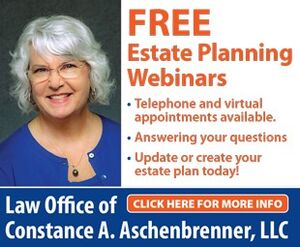 Flights are typically in small, private planes that allow easier collection of passengers in remote or rural areas. After your medical appointment, another Earth Angel and an Angel Flight West volunteer pilot will make sure you're safely picked up and brought home.
Criteria and restrictions
Angel Flights West is not an air ambulance. Passengers must be medically stable, able to walk, fly in a non-pressurized plane, and be able to sit up in a seat with a seatbelt fastened around them.
A medical release is needed from your physician before your trip.
A minimum of one week's notice for all Angel Flight West trips is required.
Courtesy Angel Flight West
Flights are generally 900 miles or fewer, but it can accommodate longer flights, especially for passengers in Alaska.
If you have a scheduled medical appointment or are ready to travel for one of the approved travel reasons, request your flight now.
Call 888-426-2643, or review the frequently asked questions at http://www.angelflightwest.org/about-us/#ab-faq
If you have flown with Angel Flight West in the past, call the office at 310-390-2958 to schedule your next flight.