An extension and boost for state's Senior Benefits Program
Editor's note: This story in our print edition included an error regarding the timeline of these Senior Benefits Program changes. In the second to last paragraph, the date should have read July 1, 2019, not 2018.
Fairbanks' Senior Recognition Day, an event to honor Alaskans 65 years and older as part of Older Americans Month, included an additional celebratory event this year - the official signing into law of House Bill 236, otherwise known as the Senior Benefits Program extension bill, by Governor Walker. As of May 10, the program will be extended to June 30, 2024, saving it from ending on June 30, 2018, which would have left thousands of low-income seniors without the essential benefit.
Not only was the program reauthorized, but it was granted a six-year extension rather than the four-year extension that was originally written into legislation, said Denise Daniello, Executive Director of the Alaska Commission on Aging. While HB 236 was initially offered with a four-year extension when it was proposed by Representative Kawasaki in April 2017, Senate Bill 170, a companion bill to HB 236 introduced by Senator Kelly in January 2018, proposed to extend the next sunset date for five years. Both bills were seen in their respective committees in February 2018.
"Both HB 236 and SB 170 were heard on the same day, with HB 236 in the House Finance committee and SB 170 in the Senate Health and Social Services committee," added Daniello. "It became a matter of which would pass out of committee first?"
In the end, HB 236 was granted a six-year extension in House Finance inspired by the additional year added to SB 170 and passed through the rest of the House of Representatives in record time, as reported by the Senior Voice in the March 2018 edition.
The Senior Benefits Program provides monthly cash assistance to low to moderate income seniors, with eligibility determined by a beneficiary's annual income in relation to current Federal Poverty Income Guidelines. Individuals at 75 percent of the federal poverty level receive $250 monthly, while those considered 100 percent receive $175 monthly.
Prior to March 1, 2016, beneficiaries at 175 percent of the federal poverty level received $125 monthly, however, due to lack of funding toward the end of FY 2016, those considered in this income bracket saw a drastic reduction in their monthly assistance, initially receiving only $46 monthly for June and July 2016. August 2016 saw in increase to $76 monthly rather than the usual $125 with beneficiaries in this income bracket continuing to receive this amount for FY 2017 and FY 2018.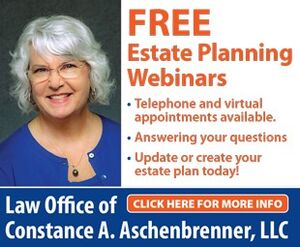 Ken Helander, Advocacy Director of AARP, and AARP Alaska have been involved with each step of the latest motion to extend the benefits program.
"Year by year when we look at the Governor's budget, we could see that funds for the program were eroding," said Helander. "The money seniors receive for this program is not replaceable. They have to make choices between a necessity and a necessity. Even a small reduction is a blow."
Last summer Helander and AARP encouraged beneficiaries to participate in an unofficial listening session in September 2017, hosted by Representative Sponholz, allowing committee members to gather more information on the significance of the program while legislation was not in session. Lasting three hours, beneficiaries called in offering insight on the impact the change in monthly income had on their everyday lives.
"One beneficiary mentioned that he used the monthly funds to keep an old clunker of a car going, and without it he wouldn't be able to take his neighbor to and from the doctor," said Helander. "A lot of their benefit is used to give and support others, to be a volunteer and to benefit not only themselves but the community, state and neighbors. I thought it was beautiful."
In addition to the six-year extension and HB 236's swift movement through the House at the beginning of the year, the influence of the listening session encouraged an additional fiscal note within HB 236 that requires all funds appropriated for the Senior Benefits Program to be used accordingly, allowing the top income tier to resume receiving their initial monthly benefit of $125 monthly beginning July 1, 2019.
"This is a great win for Alaska seniors, low-income seniors in particular," added Helander. "When you think about how much it would cost for beneficiaries that are already on the edge to lose that income, it would tip some of them over, forcing them to be displaced and move into some other track of state supported care, creating a less self-determined lifestyle. The Senior Benefits Program is important for allowing seniors to stay independent and age with dignity."