Will you be financially secure after retirement?
Ah, retirement -- the "golden years." Visions of fit youngish-looking seniors cavorting on a white-sands beach. Beautiful perfect-teeth smiles glowing on their faces, palm trees swaying in the breeze, and brilliant blue-green waters glistening in the background. This is how retirement is portrayed in the travel brochures and the financial products advertisements. Alas, the economic realities of retirement are less uniformly euphoric.
According to the recently released 28th Annual Retirement Confidence Survey (RCS) conducted by the Employee Benefit Research Institute (EBRI) and Greenwald and Associates, "Some workers may be guilty of false confidence, and the survey data suggests they may be making some faulty assumptions" about their financial security in retirement.
"Workers expect to retire later than retirees actually do," the survey report says. This means that current workers will be retired longer, and will be receiving wages from work for a shorter period than expected. Moreover, the most common reason workers retire sooner than planned is poor health, which also limits the amount of income they can generate while in retirement.
"Workers plan to work in retirement, and two in three expect work for pay to be a major or minor source of income. [But in reality] only one in four retirees say working is a source of income for them," the report states. Those who are currently workers appear to have overly rosy expectations about earning money while retired. Poor health, job discrimination and a cyclical economy intercede.
"Nearly two in three workers call debt a major or minor problem, and more than four in 10 say it's negatively impacting their ability to save for retirement. Among retirees, about one-quarter of retirees say debt is negatively impacting their lifestyle." After accounting for inflation, real wages have been flat for about 35 years. Meanwhile, the costs of higher education, housing and health care have soared astronomically. Increasing debt is a logical consequence of these trends.
Clearly there is trouble in retirement paradise, and it doesn't end there. Survey results further indicate that workers are increasingly discouraged about their ability to afford medical and long-term care expenses in retirement. In fact, workers are increasingly pessimistic that Social Security and Medicare will continue to provide benefits equal to what retirees currently receive.
At the same time, the health and medical expenses of both workers and retirees strongly influence their overall confidence in retirement well-being. About 60 percent of workers who are in good health are generally confident about their future retirement, whereas only 28 percent of workers who are not in good health are confident about retirement.
There is a similar pattern among those who are already retired. Nearly half of the retirees who are in good health are confident about their retirement, but only 14 percent of retirees who are not in good health are confident about their retirement.
Two-thirds of current retirees report that Social Security is a major source of income, while only about one-third of those currently working believe it will be. This is an important finding in light of the fact that in recent years there has been a sustained political attack on the integrity of Social Security, which could seriously undermine benefits.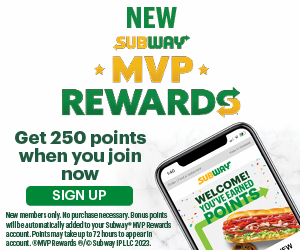 A "traditional" pension is one in which an employer promises a specified pension payment for life, beginning with retirement, based on certain criteria. The traditional pension typically provides more security in retirement than IRA-type savings accounts that depend on the vagaries of contributions and investment income. About 80 percent of current workers with savings account-type plans report being interested in something more like a traditional pension which would guarantee them a monthly income for life. However, the percentage of workers who will actually retire with a traditional pension is now a small fraction of what it was just a few decades ago.
In sum, prepare as best as you can for the possibility of a sudden, early retirement due to poor health, changes at the workplace, the need to be a caregiver, or other reasons. At the same time, it is in your interest to remain vigilant and active about national policy issues that affect pensions, Social Security, Medicare and Medicaid. The goal is to make sure your "golden years" really are.
Source: The 28th Annual Retirement Confidence Survey (RCS) was conducted by the Employee Benefit Research Institute (EBRI) and Greenwald and Associates. The 2018 survey was conducted online January 3 through January 16, 2018. All respondents were Americans age 25 or older. The survey includes 1,002 workers and 1,040 retirees.
Lawrence D. Weiss is a UAA Professor of Public Health, Emeritus, creator of the UAA Master of Public Health program, and author of several books and numerous articles.