Respite and caregiving without guilt
Why is it that the words "respite" and "guilt" seem to go hand in hand? Why do caregivers feel we are somehow failing our loved one by admitting that we need help, need time to recharge our batteries, or just time to play a little? Perhaps because so many of us still hold on to the myth that says the caregiver must be all things to all people. We are human and will all the same needs and feelings as every other person in our lives. We will never be able to achieve caregiver perfection.
Ask any caregiver who has been at it for any length of time, and you will learn that their own health has suffered when they failed to take proper care of themselves. Respite care is one way in which the caregiver can get this needed break and hopefully do it without that old feeling of guilt creeping in. The earlier that respite is introduced to our loved ones, the easier it will be for them to accept it. By taking care of you, and recharging your own batteries, you are ultimately taking care of your loved one.
Remember this when considering respite:
You are entitled to take care of yourself
You are worthy of a break
It is okay to relax and enjoy other aspects of your life
It is okay to maintain as much normality in my life as possible
It is okay to continue to dream
If roles were reversed, there is no question you would want your loved one to have respite
It is right and responsible of you to take advantage of respite.
If you are a family caregiver who needs a break, give the Kenai Peninsula Family Caregiver Support Program a call. Alaska Mental Health Trust graciously provided us with more respite funding until February 2023. Call us at 907-262-1280 or email kpfcsp@soldotnaseniors.com.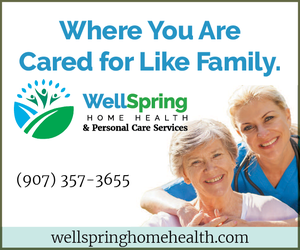 Dani Kebschull is the program coordinator for the Kenai Peninsula Family Caregiver Support Program.