Scrapbooks, flight trackers and travel chargers
Bob's Tech Talk
Q. Is there a computer-friendly way to organize the notes I take when planning a trip?
A. There are apps designed to collect separate bits of information from different sources and organize them into meaningful groups. Chances are pretty good you already use at least one. A word processor like Google Docs can be a decent notebook. Websites like Pinterest (www.pinterest.com) can be used effectively to organize disparate ideas if they are on Pinterest already.
But these tools have limitations. They are good for collecting bits of information, less good at organizing the information you have collected.
This is where tools like Notion (www.notion.so) can be useful. Notion is a suite of apps and services that has tools for both note taking and organizing. Notion is available on most devices, and it has a generous free tier that might be all you ever need.
There is an entire subculture on YouTube for explaining how to use Notion. The good news is that you do not have to embrace every feature to make Notion useful. Notion is worth a look if you find a word processing document too inflexible to organize your notes.
Q. Do you have a favorite app for tracking flights?
A. I find Google search good enough for simple flight status checks. Just enter the flight number into the Google search box to show the flight's progress. Google's flight tracking works best when you are actively seeking answers for a specific flight. What it cannot do is notify you when something has changed.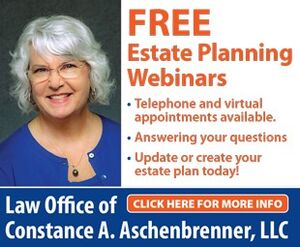 In that case, you need a dedicated flight tracking app. Apps can track multiple flights and notify you about changes in real time. Flight tracking apps tend to be expensive, but they are a good example of "you get what you pay for." Fortunately, they usually offer a number of subscription options that will match your travel requirements.
The best flight tracker app seems to change every few years. In 2023, the top pick for iPhone, iPad and Mac is Flighty (www.flightyapp.com). Flighty excels at presenting the most important information you need while traveling in a clean, well-designed handheld interface.
For Android, the best option is Flight Aware Flight Tracker (www.flightaware.com) on the Google Play store. Flight Aware is an established leader in the flight tracking space, and it is also available on iPhone.
No matter which option you choose, flight tracking software has become an essential travel companion.
Q. What is the best way to keep my iPhone charged when traveling?
A. There are a wide variety of products that fit on a bedside table and travel well. These products fit into one of two categories: stands and chargers. Stands tend to be less expensive, and usually require additional components such as cables and power adapters. Stands can be a good option if you already have extra cables or adapters available. However, stands can be cumbersome to pack. It is easy to leave home with an incomplete set of components.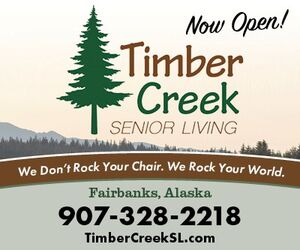 Wireless bedside chargers are a convenient upgrade for both travel and everyday use. They provide everything in a single package.
By far my favorite is the Anker 3-in-1 Cube with MagSafe. The small size (when folded) makes it easy to pack. The 3-in-1 Cube is a complete set of chargers in a single device, with magnetic docks for an iPhone, an Apple Watch, and an AirPods case.
There are other multi-device chargers available, but none of them are as small yet powerful enough to fast charge three devices at the same time. Later this month iOS 17 will add a nightstand mode to some iPhone models, making the cube an even better travel companion.
My advice, if you have an iPhone, get one of these chargers. If you want to get a head start on holiday shopping, watch for sales on the 3-in-1 Cube for that special person on your gift list.
Wander the Web
Here are my picks for worthwhile browsing this month:
Travel Advice
Chances are good you have seen this site in search results. I have mentioned it before, but its continued usefulness makes it worth another visit.
The Ultimate Travel App
The Tripsy app is a powerful tool for travel planning. Use it to track flights, create sightseeing activities, or simply dream about your next vacation. Unfortunately, it is for iPhone only.
Travel Article Collection
A beautiful collection of travel-oriented articles published in Smithsonian Magazine.
http://www.smithsonianmag.com/travel
Bob has been writing about technology for over three decades. He can be contacted at techtalk@bobdel.com.