Updates on Medicare and other benefits
News and views from Rita
Julius Caesar was told to beware of the "ides of March" and that used to be a warning to us, too, to get our taxes done by the 15th. But the great IRS decided to give us another month, and so we can now relax until the 15th of April. Most seniors, if their income is only from Social Security, will not have to file for taxes anyway.
Since this is the 50th anniversary year for the Medicare program, I am reiterating the following information for people who are new to Medicare and/or for the people whose circumstances may have changed since they first became Medicare beneficiaries.
In Alaska, Medicare has three basic forms of coverage: Part A partially pays for hospitalization expenses; Part B partially pays for doctor's services, lab and x-ray, Durable Medical Equipment (DME) and outpatient services, etc. Part D assists with the costs for prescription drugs. Other states have a Part C, called Medicare Advantage.
Medicare enrollees (beneficiaries) who have limited income and resources may get help paying for their premiums and out-of-pocket medical expenses. Here are the 2015 dual eligible standards, which are based on a percentage of the federal poverty levels.
• QMB- Qualified Medicare Benefit: monthly income limits for Alaskans is $1,247 for an individual and $1,680 for a couple
• Q1 Qualified Individual Medicare Benefit: monthly income limits for Alaskans is $1,675 for an individual and $2,261 for a couple
• SLMB Specified Low Income Beneficiary: monthly income limits for Alaskans is $1,492 for an individual and $2,012 for a couple
The asset limits for all of the above are $7,280 for one person and $10,930 for a couple.
You can apply for these benefits at your nearest Adult Public Assistance Office.
2015 poverty guidelines for Alaska
• $14,720, one person household
• $19,920, two person household
• $25,120, three persons household
• $30,320, four persons household
Don't take 'no' for an answer on Part D drugs
If you have been notified that your Part D Medicare prescription drug plan will not cover one of the drugs you have submitted to them you should file an appeal to ask your plan to reconsider its coverage decision.
Some reasons for appealing are: the drug you need is not on their formulary; the drug plan only covers a limited amount of the drug; your plan wants you to try other drugs first; the plan wants you to get prior permission before it will cover your drug; your plan will charge more for the drug than similar drugs on their formulary.
You must call your plan to get a written denial notice and to request an exemption. You should ask your health care provider to submit a letter to the plan telling them why you must take the drug he prescribed for you and why no other will do.
New TRICARE copayments
New copayments for prescription drugs covered by TRICARE went into effect Feb 1. The fiscal year 2015 National Defense Authority requires TRICARE to increase most pharmacy copays by $3. Drugs from military pharmacies and generic drugs from TRICARE pharmacies Home Delivery will still have $0 cost.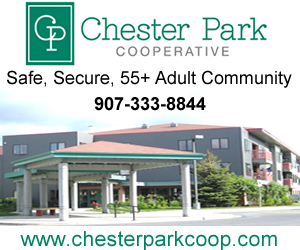 Is anyone out there?
It is hard for me to believe that there is no one who has the compassion, interest and the time to want to follow in my footsteps to help the unfortunate people who call or write to me for help in solving their problems. I will be more than glad to give a lucky applicant all of my resources and aids in learning how to assist others. There is no better feeling you will get when you help others and it will cost you nothing but your time.
Please call me at 276-1059; email me at ritaopag@gci.net; or write to me at 325 E Third Ave., Suite 300, Anchorage, AK 99501.
Rita Hatch is an Older Persons Action Group board member and volunteers for OPAG's Medicare assistance program.