Most don't realize they have diabetes
Dear Savvy Senior: My brother and his wife, who are ages 60 and 56, were recently diagnosed with type 2 diabetes, and prediabetes, and neither one had a clue. Could I have it too? - Concerned Sibling
Dear Concerned: According to the Centers for Disease Control and Prevention nearly 115 million Americans have diabetes or prediabetes today, but most of them don't even know they have it. Here's how to know if you're at risk.
The problem with diabetes is that most people don't start thinking about it until they're diagnosed, and that's too late. Diabetes is a disease that develops over decades. Most people have prediabetes for a long time before the disease becomes full-blown type 2 diabetes, and even then it progresses gradually. That leaves a big window in which to stop, slow or reverse the disease.
Diabetes occurs when the pancreas doesn't produce enough insulin to remove sugar from the bloodstream. Excess blood sugar damages blood vessels and affects circulation, putting you at risk for a host of ailments, from heart attack and stroke to blindness, kidney failure and nerve damage.
Are you at risk?
If you answer "yes" to any of the following questions, your odds of developing diabetes increases.
- Are you over age 45?
- Are you overweight?
- Do you have high blood pressure – 140/90 or higher?
- Do you have a parent or sibling with diabetes?
- Are you sedentary?
- Are you African American, Hispanic/Latino American, Native American, Asian American, Pacific Islander or Alaska Native?
- Did you develop gestational diabetes during pregnancy?
To help you determine your risk of developing diabetes, take the free online quiz at http://www.diabetes.org/risk-test.jsp.
Get tested
If you find that you're at risk for diabetes, there are three different tests your doctor can give you to diagnose it. The most common is the "fasting plasma glucose test," which requires an eight-hour fast before you take it. There's also the "oral glucose tolerance test" to see how your body processes sugar, and the "hemoglobin A1C test" that measures your average blood sugar over the past three months. It can be taken anytime regardless of when you ate.
Most private health insurance plans and Medicare cover diabetes tests, however, if you're reluctant to visit your doctor to get tested, an alternative is to go to the drug store, buy a blood glucose meter and test yourself at home.
Some top options, recommended by Consumer Reports, include FreeStyle Freedom Lite, Bayer Contour Next, True Metrix Blood Glucose Meter, OneTouch UltraMini, and the ReliOn (Wal-Mart) Micro, which all cost under $25.
If you find that you are prediabetic or diabetic, you need to see your doctor to develop a plan to get it under control.
In many cases lifestyle changes like losing weight, exercising, eating a healthy diet and cutting back on carbohydrates may be all you need to do to get your diabetes under control. For others who need more help, many medications are available.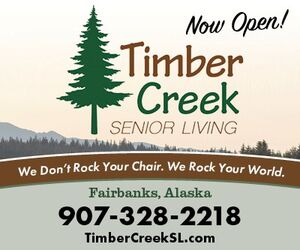 For more information on diabetes or to find help, join a lifestyle change program recognized by the CDC (see http://www.CDC.gov/diabetes/prevention ) that offers in-person and online programs in more than 1,400 locations throughout the U.S. Over the course of a year, a coach will help you eat healthy, increase your physical activity and develop new habits.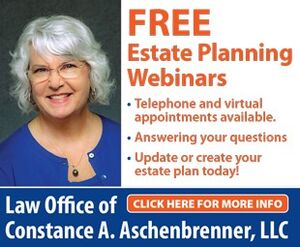 Send your senior questions to Savvy Senior, P.O. Box 5443, Norman, OK 73070, or visit http://www.SavvySenior.org. Jim Miller is a contributor to the NBC Today show and author of "The Savvy Senior" book.