Senior advocacy organization AgeNet details its legislative priorities
The Alaska Geriatric Exchange Network, also known as AgeNet, is a statewide association of senior service providers that's been advocating for older Alaskans for more than 20 years. According to an AgeNet fact sheet, the goal of AgeNet is "working to assure the appropriate network of senior services is available in every Alaskan community for all seniors so they might live independently with honor and dignity."
In February, AgeNet released the following outline of its three priorities for this legislative session:
Senior Nutrition Grant Program
Having consistent and reliable access to affordable and nutritious foods is an important factor for both the overall health and quality of life for seniors. Many seniors in Alaska are concerned about food security and are unsure where their next meal will be coming from, and often must choose between purchasing food, medications, and/or paying other bills.
Barriers to healthy food access are often magnified for seniors who, in many cases, live on fixed income, have less reliable access to transportation, and are more affected by chronic illness.
Seniors in Alaska who may have at one point supplemented their food budget with subsistence living practices, may find themselves less physically able to engage in these activities, further straining food affordability.
Research shows that states that spend more than the average to deliver meals showed greater reductions in the proportion of nursing home residents who didn't need to be there.
Meals on Wheels provides a hot, nutritious meal, face-to-face social interaction and a daily safety check.
Alaska's Family Caregiver Support Grant Program
Family caregivers need resources to help them identify the questions to ask when selecting service providers, the difference between certified and private providers and increased awareness of the Aging and Disability Resource Centers and other credible information and referral sources.
In particular, those family caregivers assisting Alaskan seniors living with dementia benefit from access to classes, support groups, counseling and coaching from those who understand the special skills necessary for effective dementia care.
Support services for unpaid family members caring for older loved ones significantly reduce costs to Medicare, Medicaid and private payers.
Caring for an older person with disabilities can be physically and emotionally demanding and caregivers often neglect their own needs. Families, not nursing homes, are the foundation of long-term care for older persons in Alaska.
Alaska's Health Promotion and Disease Prevention Grant Program
Seniors can access information, education, and resources to help them make healthy choices about nutrition, physical activity, community involvement, relationships and peer support to reduce their risk of chronic disease, mental illness and substance misuse, leading to healthy and productive lives.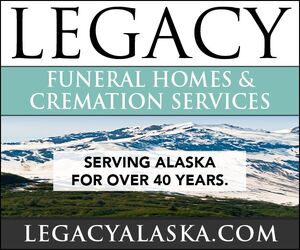 Fall prevention strategies are critical for aging in place and reducing Medicare and Medicaid costs.
Falls are the #1 cause of non-fatal hospitalized injuries for Alaskans age 65+ and the #1 cause of fatal injury for Alaskans age 75 years and older.
Alaska has the fastest growing senior population in the nation. From 2010 to 2018 Alaska's senior population grew six percent per year to 134,983 seniors residing in Alaska in 2018. Services for older Alaskans in their own homes and communities cost far less than having them move into institutions, such as hospitals and nursing homes. Continued investment in these three grant programs effectively prevent or delay costly institutional care.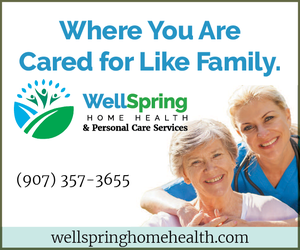 For more information, contact AgeNet President Rebecca Parker at 907-770-2001.